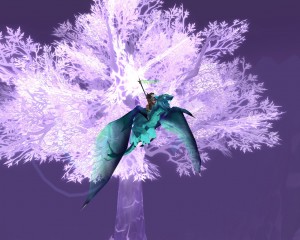 I was really casual about it. Did the easy quests when I remembered and didn't stress if I skipped a day or two. (Or three, or four.)
But it turned out to be a really enjoyable little grind. I would not have wished doing it at 70 upon anyone, though. I mean, all those elites running around and everything, yipes.
But yeah, logged on every morning (I've been working evenings), did a few quests, and here we are less than a month later.
Shiny!