Hey guys, let's go back.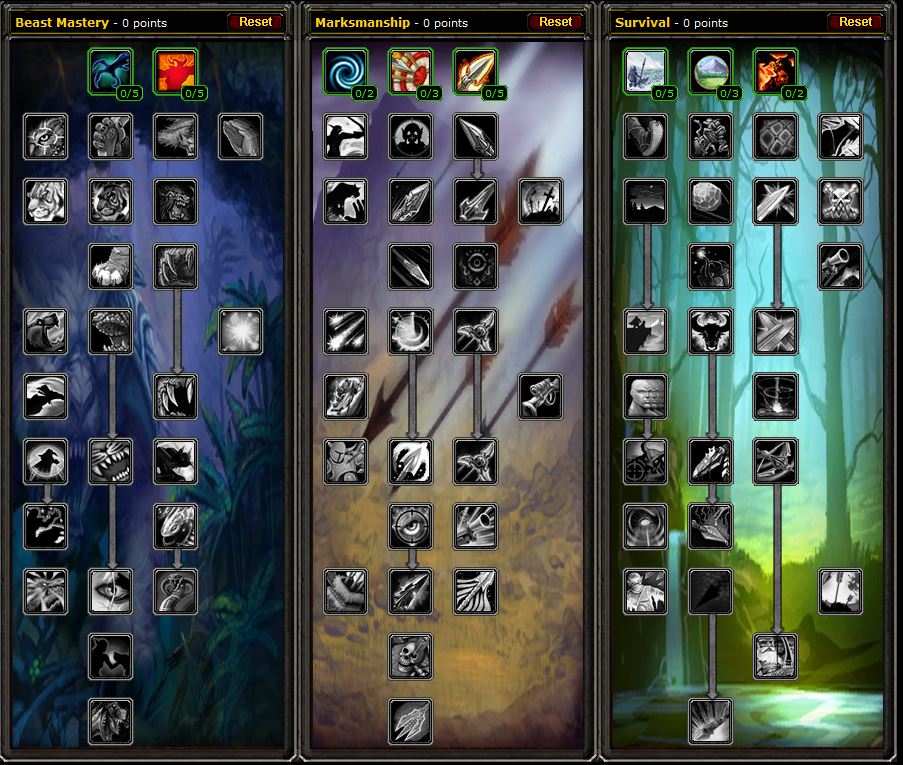 Let's go back even further: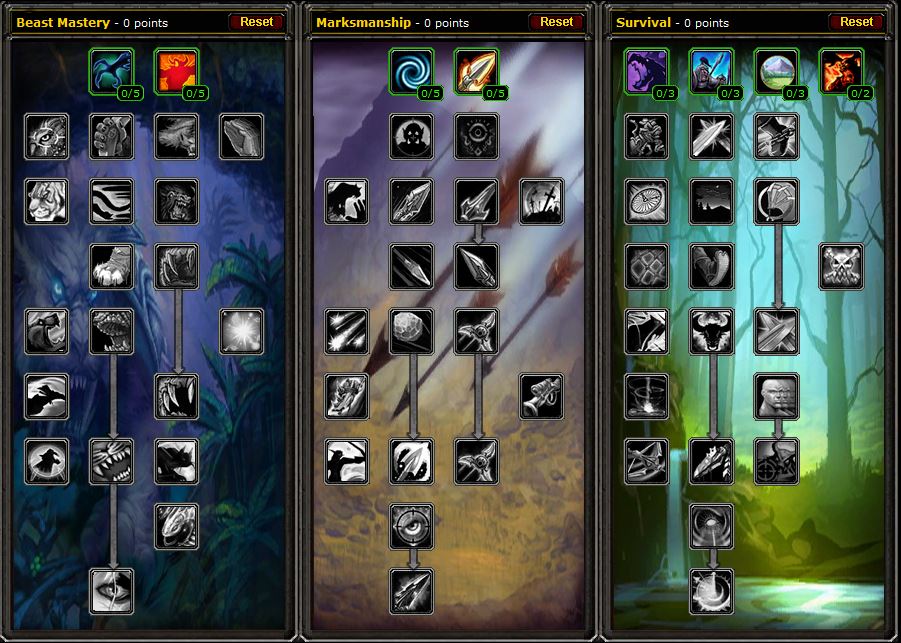 Let's go waaaaaay the heck back: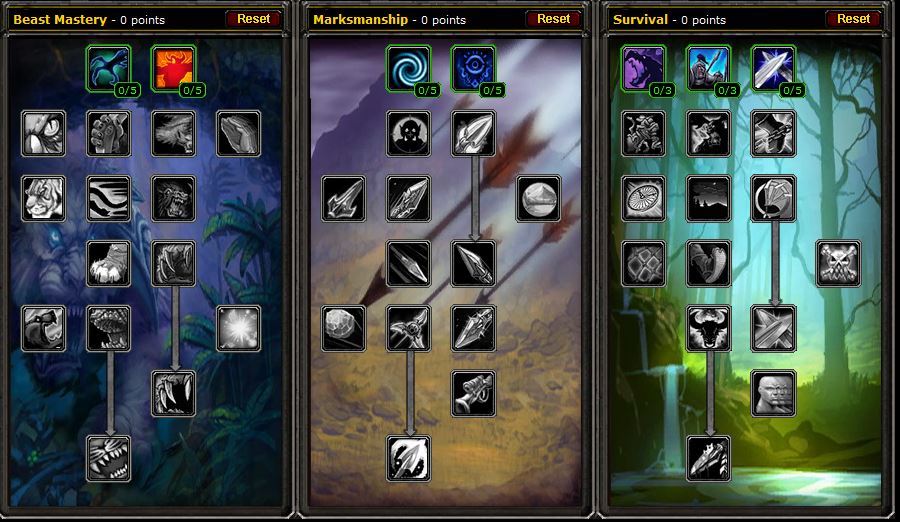 Ahh, remember these?  Love 'em or hate 'em, the old talent trees were a true part of our Warcraft experience if you've been playing for any substantial length of time.
I got thinking of these thanks to a conversation I was having on Twitter.  There are a lot of memories that come with these old talent trees – both good and bad.  I remember how excited I was to make myself or my pet just that much more powerful every level.  I remember devising specific leveling specs, PvP specs, and raiding specs.
I also remember how innately "tied" to your spec these really made you feel.  One of my earlier blog posts to make a real splash in the community, written a whopping seven and a half years ago, details how the symbiotic hunter/pet nature of the BM talents was why it was my favorite spec.
These days, though, I'm BM not because I like the talents so much as because, hey, I've been playing it for years and years and I know how to play it, and I do pretty well with it, so why switch?  It's not the most inspiring reason in the world, I know.
I dunno, I'm not exactly pining for the old talents or anything.  But it is kind of a fun thing to look back on.
Wanna go back in time and play around?  Have fun!