Most of my favorite hunter armor sets are from TBC (Demon Stalker, Sunwell set, etc.) , but Vanilla had Cryptstalker Armor, and let me tell you, that's something I've long drooled over.  It just looks so neat!  And it turns you into a bug!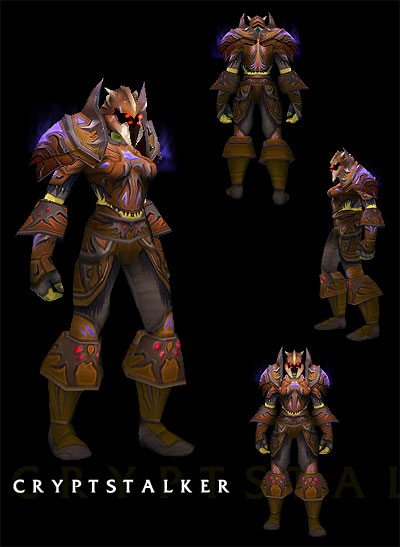 But I'd also acknowledged to myself that it was probably a set I'd never own.  Vanilla Naxx disappeared into the Twisting Nether before it was solo'able (the closest I came was going in there with a group of friends in TBC and still being unable to pass the first trash pull), and with its relaunch for WotLK, the original armor went with it.
But yesterday I found the spaulders on the Black Market Auction House.
I hemmed and hawed for a bit before plunking down 10k gold on it (hey, you make a ton of money in WoD, right?)  I logged in again right before bedtime to discover that I'd been outbid, so I went and made another bid.  I went to bed figuring I'd probably be outbid (again), and in fact forgot about the whole thing entirely until I woke up this morning to a surprise in my mailbox: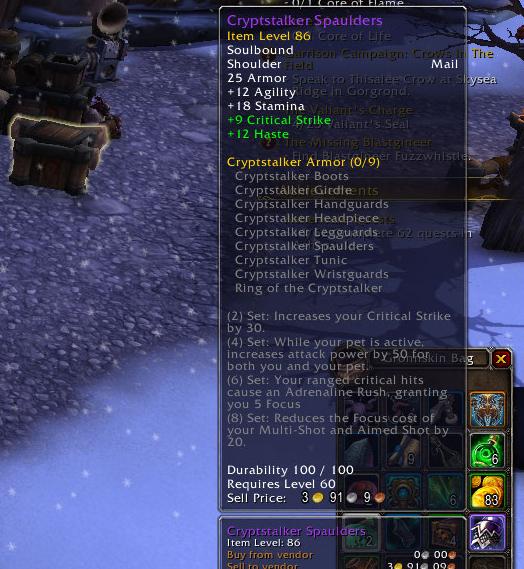 Cryptstalker Spauders are now mine, the first piece of a dream I've had since I first saw that set.
It'll probably take several months to collect the full thing.  I might not even ever complete it.
But ya gotta try, right?
Right!