1.) People (especially healers/tanks) who queue for something just long enough to a.) ding or b.) get one more badge, and then drop group, are not earning any Pike Respect Points
2.) Nor are people who go "Pack plz Pack plz Pack plz Pack plz" when I need to Viper. EVERYONE OVERGEARS HALLS OF REFLECTION NOW, YOU WILL SURVIVE WITHOUT ASPECT OF THE PACK, PLEASE RELAX.
3.) HOLY HONOR, BATMAN WINTERGRASP
4.) Feral druid PvP taught me how to mouse-turn. It only took, what, three years to beat the keyboard turning out of me?
5.) Nothing against Sparkle Ponies or those who have them, honestly, but every time I see one I remember that I'm broke IRL. >_< 6.) Since when were moonkins tearing up Recount? What sort of madhouse world have I returned to? ( <3 ) 7.) Attumen still hates me 8.) I miss the Mechanar 9.) Warlock-kiting the slimes in Maraudon is surprisingly fun 10.) ...melee is surprisingly fun, also. Especially when you are a goggles-wearing bear! >:3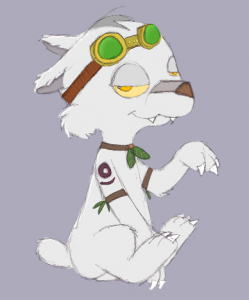 P.S. I've thought about it, and I'm back, suckas. Can't guarantee I'll be writing about hunter stuff. Oh well. I miss the community <3