I leveled my first character to max before any of the many assorted nerfs to leveling that inevitably followed.  Do you know how long it took?  Well, let's just say that I started playing that character in May and I hit the then level-cap of 70 in December.  That's uh… that's seven months.  And I was playing quite a bit.
These days, however, leveling is astoundingly easy.  Not only have there been multiple nerfs to the leveling process, but heirlooms and various other things exist to make your grind as quick and painless as possible.  As someone who has been playing this game for years, I've gotta say, it's pretty good.  But sometimes I look back on spending a month just to gain ten levels and I… oh no, who am I kidding, there is basically nothing I miss about that.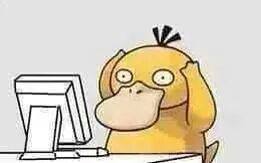 BONUS NOSTALGIA: Remembering the days after Blizzard started to nerf player leveling requirements but didn't re-tune pet leveling so if you wanted to level more than one pet at once as a hunter you had to sleep outside and forego rested experience.  …what, I can't possibly be the only person who did that, right?
So yeah.  Old school leveling.  How long did it take YOU to do it?