Random blog title has nothing to do with anything!
SSC and Tempest Keep are both down as we continue our two-man runs. My new main is starting to look pretty snazzy now, thanks to transmog.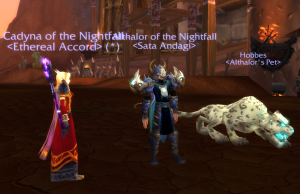 Tier 5? Tier 5! Just need to get the chestpiece to drop now.
In other news I find it amusing that I now have to tag posts with Burning Crusade content as "classic WoW," seeing as I invented that tag during Burning Crusade for vanilla stuff.