Yup, it's finally time to talk about the game that has devoured my life recently: Diablo 3.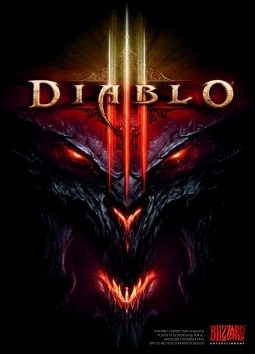 I've long been a fan of ARPG lootfest style games like this, but I didn't actually start playing D3 until the expansion hit.  Various things about it kind of turned me off to it, and I preferred to stick with spiritual successors like Torchlight.
Then the expansion came out and with it a ton of quality of life changes.  I picked up the game and was pleased to see that it was an extraordinarily fun romp, especially for couch co-op (yes, I first played this game on console with a controller.)
Not only is Diablo 3 a very solid, well… Diablo-clone (to use a phrase coined by the very series itself) but there are a lot of little things about it that I like.  The music is unsurprisingly fantastic, as are the cinematics – those are two things that Blizzard has pretty much always done right.  But I am also very fond of the way that the game's difficulty is so adaptive.  You can set it on an easier mode or you can make it devilishly difficult, and the latter will have your character rolling, jumping, and teleporting around frantically as you try to dodge the dangers all around you.  Throw in the account-wide paragon system and you have a game that is also very friendly to those with limited time.  The result is a game that is as hardcore as you want it to be.  And that's a really good thing.
If you haven't played Diablo 3 yet, then now's a fantastic time to do so.  The new season recently started so everyone's kind of getting back into it.  Check it out – and be prepared to get addicted.