You know what part of the upcoming expansion I'm most excited about?
I'll tell you what: Felo'melorn.
I don't even main a mage and this is the most exciting tidbit of WoW info I've heard in forever.
So lemme tell you guys about this weapon.
Felo'melorn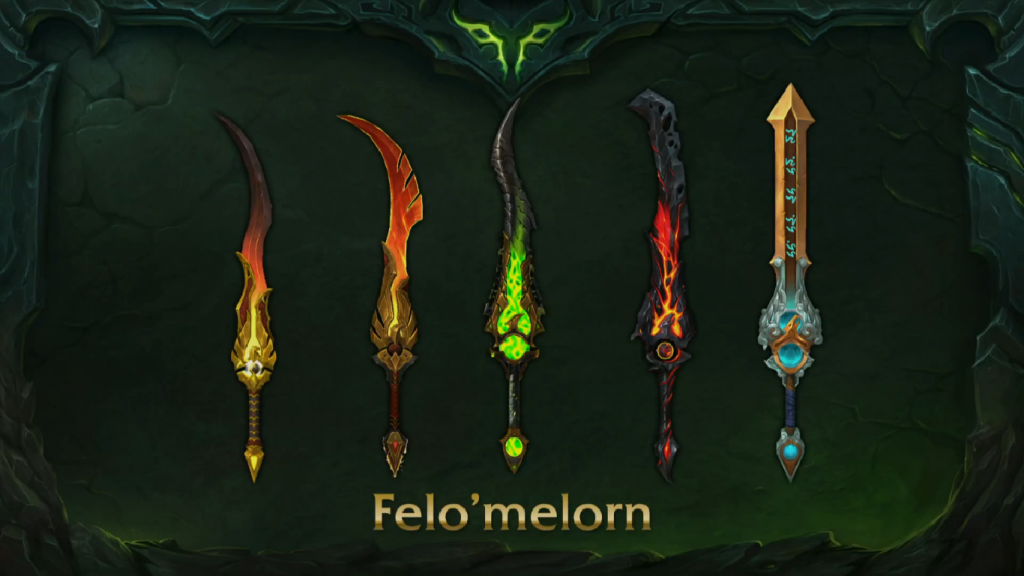 This weapon was originally wielded by a guy named Dath'remar Sunstrider, who was a Highborne night elf.  He was kind of a weird night elf, though.  For starters, the name "Sunstrider" was really strange for a night elf name.  Also his hair was golden.  Ever seen a night elf with gold hair?  I didn't think so!
The Highborne eventually got kicked out of Night Elf World for magic tomfoolery, and they ended up far away where they founded Quel'Thalas and became the high elves.  Anyways, Dath'remar had a weapon called Felo'melorn, which is Thalassian for Flamestrike.  This was handed down through his family to his grandson, Anasterian Sunstrider, and eventually ended up in the hands of his great-grandson, Kael'thas Sunstrider.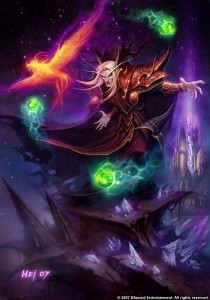 Reborn from the Ashes
See, during the Scourge Invasion in the Third War, Anasterian Sunstrider wielded this legendary artifact against Arthas in one-on-one battle, but unfortunately the blade could not withstand the might of Frostmourne, and it was sliced in half.  Kael'thas took the two pieces, reforged the blade himself, and guess what?  When he went to fight Arthas with it himself, the blade held. Felo'melorn was stronger when re-forged than it was originally… just like the elves themselves.
That's the weapon that fire mages are gonna get in the expansion.  That whole story and legacy of at least ten thousand years.  And boy am I stoked that I'm leveling a blood elf fire mage right now.
So yeah.  Have a fire mage?  GET HYPED.
Not gonna lie, I've kind of been in love with this thing for a while.  Just a little bit.
One Last Thing
Someone got to my blog via the search term "how long ago was it that kaelthas went to outland?"  The correct answer is: lore-wise, it was about ten years ago.  Specifically, it was 22 years after the First War.  Hope that helps!