Is being scared of Heroics silly?  Probably?  Yeah, probably.  I'm not scared of Raids but I am scared of Heroics.  I imagine it's because a Heroic is smaller so there's a greater sense of personal responsibility.  Who knows, though, really?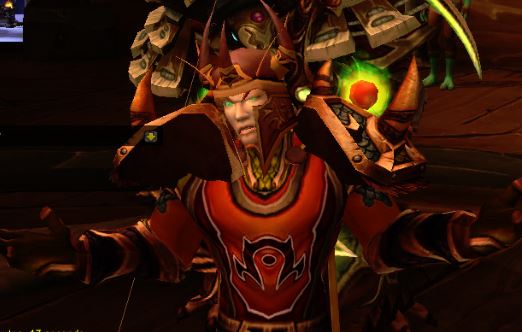 Anyways, I decided it was time to CONQUER MY FEAR so I queued up for a Heroic this morning.  It was Upper Blackrock Spire, which I haven't done since, oh, about ten million years ago when it certainly wasn't re-tuned for level 100 yet.  Unfortunately Blizzard decided to throw a bunch of "Instance Not Found!" errors in my face and not let me zone in so I had to drop group.
Later I tried again and this time got Grimrail Depot.  I breathed a sigh of relief because I've done this one about fifty times on normal.  It went smoothly, except for one bit where I almost died for no reason (still not sure what that was about) and yeah.  It was nice and smooth and I got my Heroic achievement.  All's well that ends well.
Still, I'm scared to do it again for some reason.  Why?  I don't know.  I've talked before about how I most certainly did not used to be this way, and now I am.  I don't get it.
Either way, it's still something I'm working on overcoming.  Maybe I'll even do another Heroic!  …someday!