…is smaller than a tear."
(Betcha didn't know the guy from Blues Clues writes awesome music now.)
So the other day I was doing Warlock quests, because apparently 'locks get about five-million class-specific quests, and I found this area in Desolace that I'd never seen before: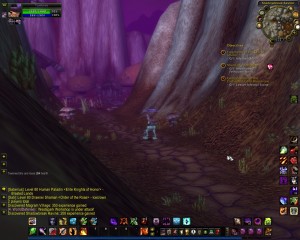 As you can imagine, I was quite shocked by this revelation. Places in the game that I hadn't seen before, after three years of playing? AWESOME.
Then I remembered that I've never seen all of Bloodmyst Isle. Ever. I fail at leveling in the draenei starting area, and this was my main's view of the map: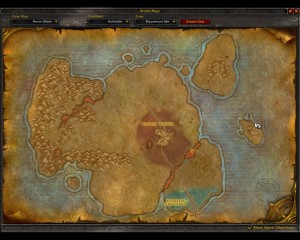 Yeah.
So I decided to go check it out.
…then I got distracted by curling, which is the Greatest Thing I Didn't Know Existed Until The Winter Olympics.
…so I waited to go check it out until this morning instead. /cough
Wash and I went exploring and I took about a dozen screenshots. Here's the best: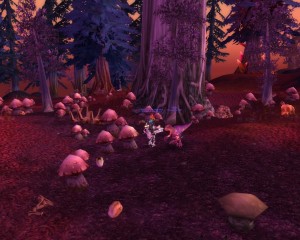 A world of mushrooms. How peculiar! It was like something out of Alice and Wonderland.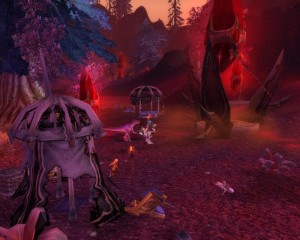 Oooo, shiny floaty crystals.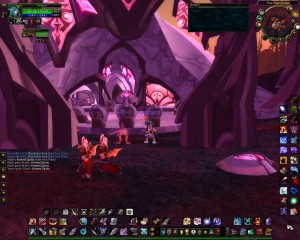 This gave me awesome Tempest Keep flashbacks and made me happy. But it was only the beginning…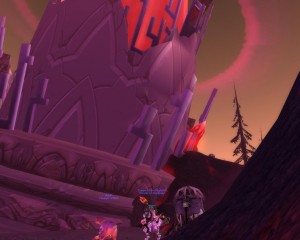 …because THIS was absolutely massive, and surrounded by elites. I was impressed.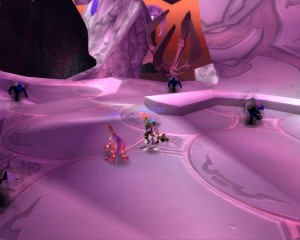 This one was filled with little voidwalkers and reminded me of that Oshu'gun place in Nagrand. <3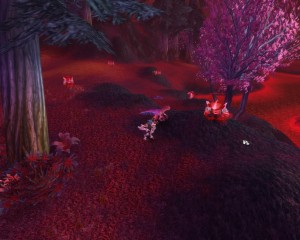 Look, Krizzlybear! I've found the homeland of the fabled Big Red Water Elementals!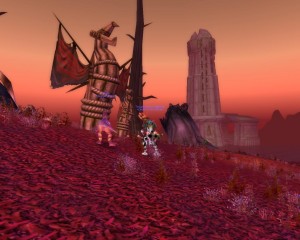 I liked the way this little statue thing was shaped like a dragon.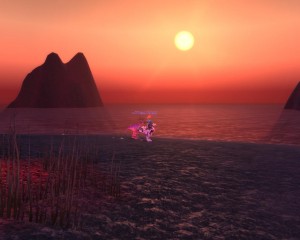 Topped it all off with a lovely sunset. <3 I don't think I managed to find every nook and cranny of the place, but I saw a lot of neat things, so I'm pretty satisfied.