The Problem: You run WoW on Linux via some sort of other program (Wine/Crossover/etc.)
You installed the latest patch and are met with this error upon entering your password:
Microsoft Visual C++ Runtime library
Runtime error!
Program c:\program files\world of warcraft\wow.exe

R6034
An Application has made an attempt to load the C runtime library incorrectly.
Please contact the applications support team for more information.
The Fix:
Paste this into the terminal:
wget http://www.kegel.com/wine/winetricks
sh winetricks vcrun2005sp1 vcrun2005
You may have to hit enter a few times as it does its Linuxy thing. Try loading the game again. If it still doesn't work, download this and run it via Wine or whatever your thing is.
Have fun! <3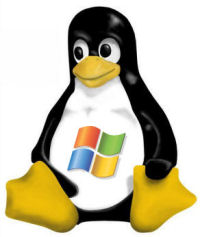 (In semi-related news, I can't watch this without giggling like a maniac. Hey, we've already established that I'm a geek. You can't blame me!)