Back in the day, when my druid was level 55 or so, and my boyfriend would drag me around with his warlock, he'd do this thing where he'd Life Tap dangerously low and then say "FASTER, HEALBOT, FASTER!" as I spammed heals and tried to keep up with him.
Ya know, several months later, and I still hear it in the back of my mind sometimes…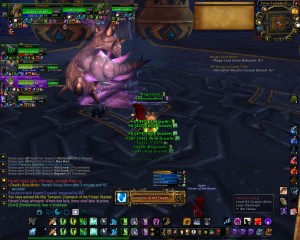 Lemme tell ya, it's weird to have "Champion of the Frozen Wastes" floating above a certain character's head when you still feel like a noob to that particular class.
Not to mention: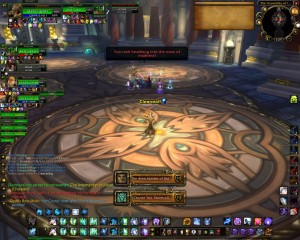 My alt is in Ulduar. That may not be a big deal to some of you, but it's fantastically surreal to me.
(Nothing dropped, of course, but hey.)