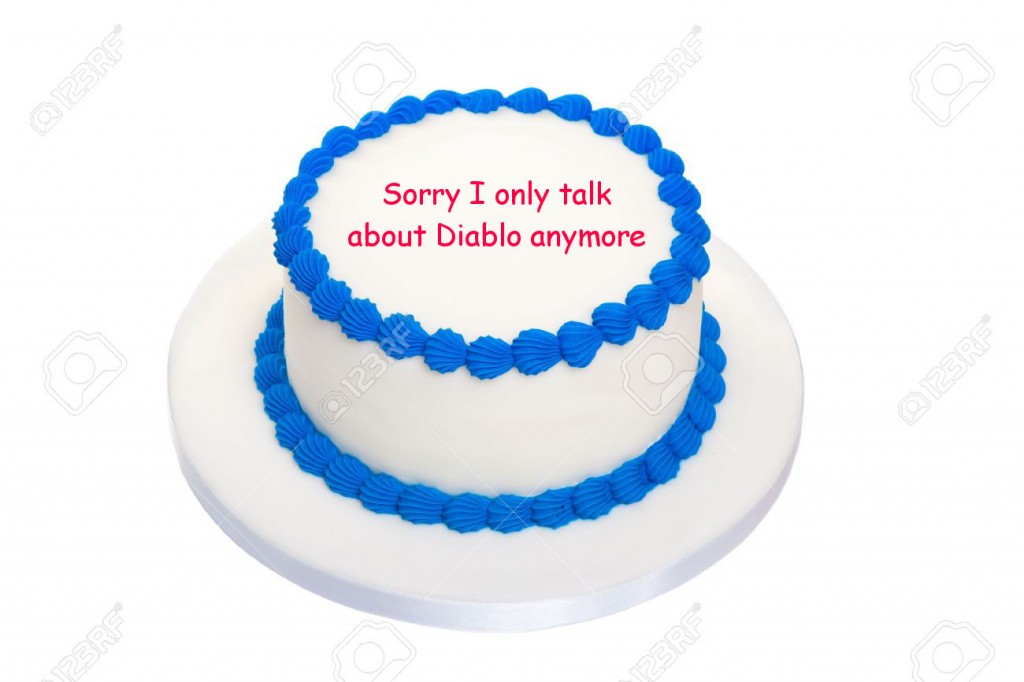 …okay, I mean, I didn't really bake you a cake.  But.  It's the thought that counts, right?
I have nothing new to report in World of Warcraft because I am busy playing the heck out of Diablo 3.  I'm pleased to report that this game is the most fun I've had in quite some time, and since it's a Blizzard game, it's also fiendishly addictive so it's all I've been playing.
I really love my wizard a great deal.  I've tried to get into the other classes and find them less fun, for whatever reason.  There's just something about being a little bundle of arcane energy and exploding everything that's really refreshing.
You guys won't mind if I talk about stuff that isn't WoW, right?  All three of you readers who are actually still here?