Every day for the sale, Steam is holding a little minigame for users to play.  It's a clickfest game where you gather gold to upgrade your clicks.  You know, like those idle browser games that were all the rage for a while last year.  Anyways, you can idle with this or actively click – either way you're going to get gold and upgrades.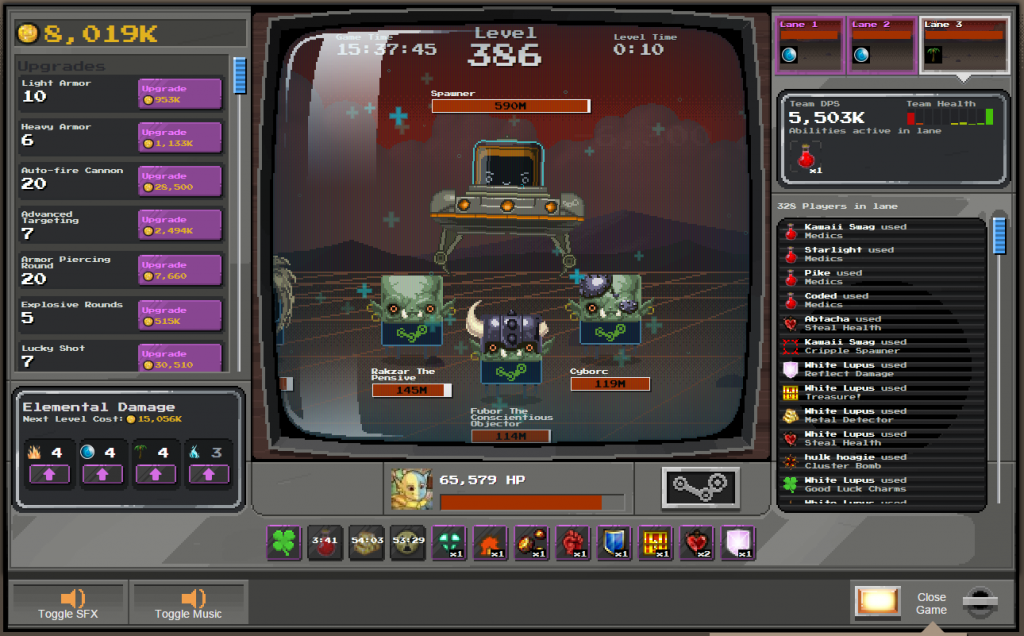 And that's it.  That's the entire game.  So why can't I stop playing it?  Why do I keep going back over to check on it and buy dumb upgrades?
Because Gaben.
That's why.
Because Gaben.
Also there are some dang good chiptunes.
Anyways, to play it, just open up Steam and you'll see it on the store page.  Have fun clicking!