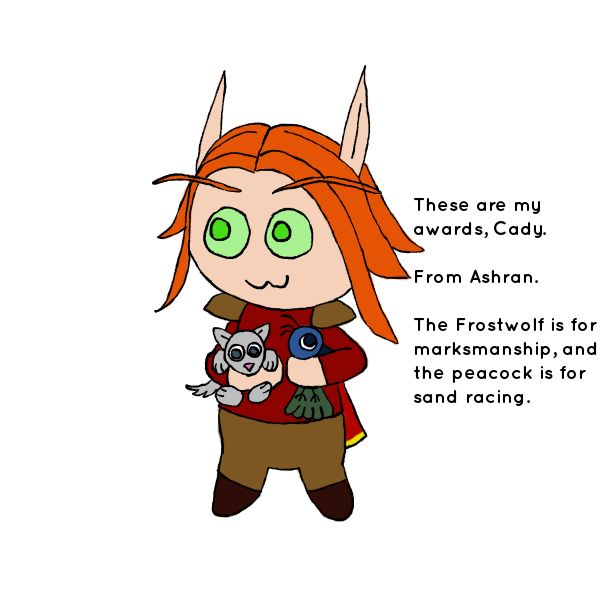 Althalor likes to collect little pets – probably because he likes animals (he's a Beast Master, after all) and also because he's a sensitive sucker for things that were orphaned like he was.  Then he shows them off to his best friend Cadyna.  Like so.  (And then she promptly pretends that she has no idea who he is.)
Cookies to all of you who get the reference in the quote!
This has been a Cop-Out Post brought to you by the fact that I'm going on vacation tomorrow so I've been running around getting ready for that.  I will be sans-WoW for a week but I plan on still writing lots of posts when I can.  See you guys on the other side!