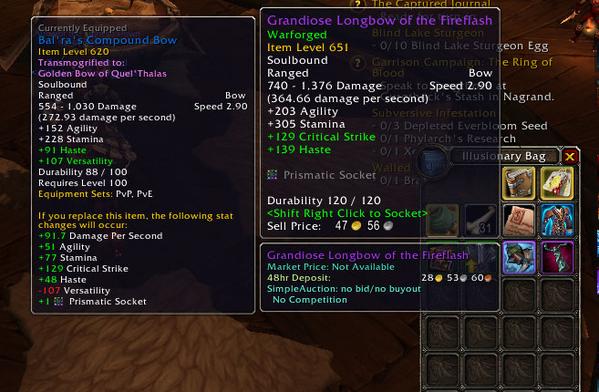 See that purple sucker?  I got that from a mission this morning.  A mission!  I didn't even have to do anything for it.  It happened when I was asleep.  What a world (of Warcraft) that we live in.
I went and put a Hemet's Heartseeker on it and it is absolutely glorious.  Just delicious.
I'm actually excited about gearing up!  What… what is this?!  I haven't been excited about gearing up since Wrath of the Lich King!  WHAT IS HAPPENING TO ME?!
Ahem… sorry… briefly lost my composure there…
So, readers, how's life?