I was just in for the music scroll and possibly a pet from Curator but I'm not gonna complain about this one.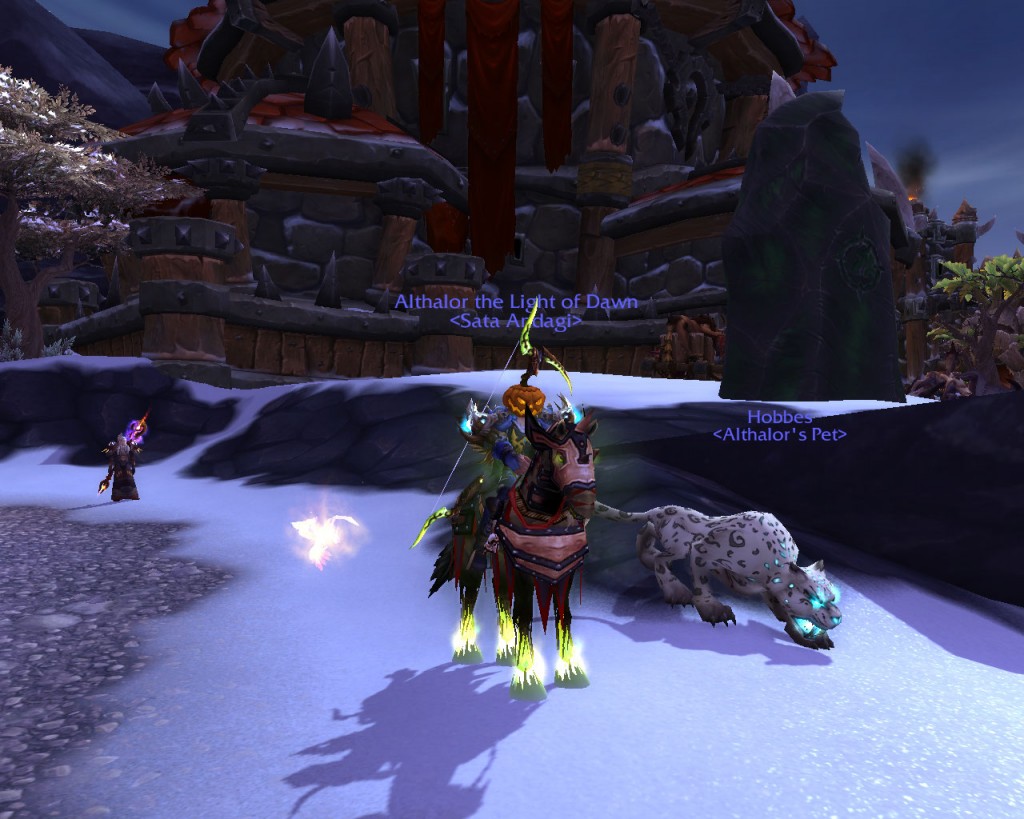 (Disregard the pumpkin on my head, I kind of misclicked when I was trying to garrison hearth)
For the record I can down all bosses from Attumen -> Curator in sub eleven minutes.  Probably a good five of those minutes are waiting around doing nothing during Opera and Nightbane.
Back in my day it would take eleven minutes for everyone to get buffed up before the first pull! /waves cane around