When I was younger I was diagnosed with Attention Deficit Disorder. (And before you all go into some sort of tirade against clueless parents or something, be aware that it was mostly my idea– I was a rather informed young thing.)
There is a long and convoluted story behind all of this but suffice to say that the second school stopped interesting me was the second I stopped caring. As far as I was concerned, my games of make-believe held much more weight than whatever boring homework the school system was throwing at me at the time. The result was that suddenly the "gifted school" girl was failing everything in sight, and nobody knew why. Yeah, that was kind of an uncomfortable time in my life.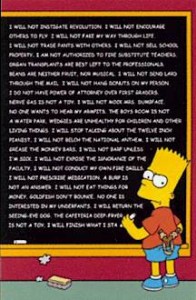 I struggled with this issue for quite some time– all through middle school and then some of high school– and then finally I started taking meds.

Mmyep, I read the label, and this was pretty much it. Seriously.
That was when something crazy happened. See, the meds had a completely different effect than what was originally intended. Instead of giving me the drive and focus to concentrate on school, they gave me the drive and focus to concentrate on video games. For hours on end.
Up until that point, I could only play video games for small amounts of time and then need a break. Suddenly I was binging on everything in sight. Zelda: Ocarina of Time for 18 hours a day? Did it. Starcraft for 18 hours a day? Yup. Mario Freaking Golf? Did that too.
Aaaanyways I was on the meds for a while and then halfway through college I quit, cold turkey. There were a few reasons for this but chief among them was "Why am I taking this super addictive crap when the tradeoff is probably not even worth it?"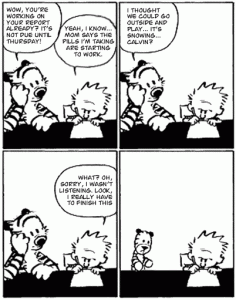 Well once I got over about a month of painful withdrawal symptoms (further cementing my desire to not touch the stuff ever again), things had returned to normal– so it would seem. See, I wasn't playing a whole lot of video games at this point because I was working and going to college. In fact, I wouldn't really seriously game again until I graduated college and installed WoW.
I was soon back to my old shenanigans again as far as video games were concerned: I am unable to sit still and play a game for more than a couple of hours at a time. Oh, believe me, during the early WoW honeymoon phase it was several shifts a day, but these were interspersed with frequent breaks.
Anyways, I know what you're thinking. You're thinking, "Pike, where are you going with this?"
Okay, I'll cut to the chase. This whole insanely long prologue was meant to be a lead-in for this:

I can't do that thing that everyone else does and binge play.
Seriously.
Chain heroics? Really? I can do two heroics, max, before I want to smash my head into a wall.
Raiding? An hour in and I'm done. I just stay the rest of the way out of courtesy more than anything. Karazhan was really the only raid that was near-immune to this phenomenon, because it was interesting. And Naxx wasn't too bad, I guess. But ultimately this was one of the big reasons why I quit raiding. I just don't have the mental stamina for it. After an hour or so, I simply don't enjoy it anymore. Maybe that's one of the reasons why I kind of liked ToC. Short and to the point.
Leveling? Guys, not even heirlooms and the new in-game Quest Helper map can save me from how slowly I level. One level a day is a good day for me… and that's pre-60. All you people that say stuff like "Oh I am leveling from 76 to 80 this weekend?" Seriously, you can do that? I think when I leveled my druid from 76 to 80 it took about a month. And I was a freaking healer and was getting groups every five seconds.
Doing anything on one single character for more than about an hour? There is a lot of crying and wailing and gnashing of teeth on my end.
Let's not get me started on dailies. Dailies have tossed a sharp pointy stake in the heart of more than one online game for me.
I don't know how you guys can do it. I mean, clearly, I must have at one point, because I think back to all the video game marathons I managed back when I was on Speeeeeeed™, and I did it back then. These days, though, I can't go back to that, and ultimately I wouldn't want to. I like how I am at this point, you know, with the whole doing-one-heroic and then having-to-log-off-for-several-hours-to-recuperate thing. Because in all those several hours that I am logged off, I'm doing other things like drawing or reading or writing or what-have-you, or maybe even taking out the trash when I'm feeling really inspired.
Well, now that I have elaborated far more on this than I was originally planning to, I hope that maybe you have an unde- SQUIRREL.