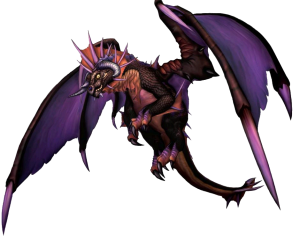 Phase One: Don't stand behind her! Stand off to her side or something. Misdirect onto the tank. Pewpew!
Phase Two: Onyxia will be in the air, so you can keep shooting her, although your pet won't be able to reach her. What I'll typically do here is stick my pet on the "large adds" that show up every once and a while.
Whelps will show up every so often. Once the offtank has a firm grasp on them, Volley to your heart's content. If your computer is slowish, do not look at the resulting AoE. (You'll thank me later).
Every so often, Onyxia will do a Deep Breath. You'll know cause it'll say "Onxyia takes a deep breath…" This, roughly translated, means "Don't stand in front of her or you will die." I've found that your best bet here is usually to just get out of the middle and run to the side, as it is surprisingly difficult to keep track of where she is when she's flying around.
Phase Three: Your pet can attack Onyxia again– yay! Back to a tank and spank, except that Onyxia has this annoying tendency to toss fears around like no tomorrow. Bestial Wrath (and presumably things like the PvP trinket, etc.) will get you out of it, but it won't be off cooldown nearly enough to save you from all of them. Just grit your teeth and bear it, and don't stand too close to the whelp caves on the side, lest you are feared into it.
Phase Four: Loots! Whee!
—
I got a gun out of Onyxia-10 a few days back, which means for the first time since Naxx10, I have a non-sucky ranged weapon. Still holding out for the 25-man version, but this will work nicely in the meantime. I think my favorite part about the new gun is how plain-looking it looks from a distance, although it has some nice little details on it if you zoom in. In the plainness is the beauty, I think. I rolled on some epic crossbow in ToC25 but I'm kind of glad I didn't win it, my plain lil' gun is better aesthetically. /huggles it