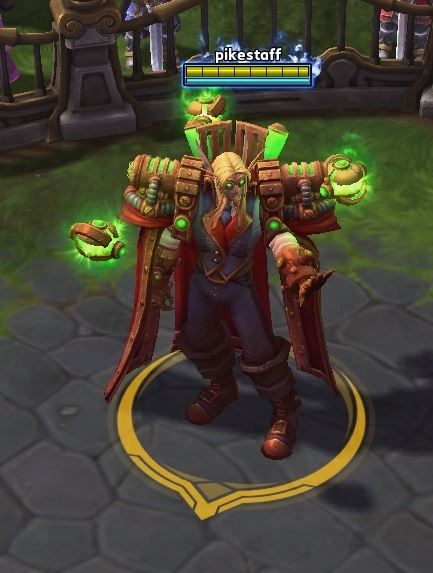 After several days of plinking around on other, lesser characters, I finally earned enough gold to shell out for Kael'thas and then I promptly handed Blizzard my wallet so I could get this Stormpunk skin.
I like it.
I like it a lot.
Also Kael's voice is adorable.
As I said in my first review of Heroes of the Storm a week ago, this is a solid but otherwise unremarkable game that probably would not be keeping my attention if not for the fact that this is Silly Blizzard Fan References: The Game.  And, weirdly enough, that fact alone has still got me playing… for now.
I'll let you know if I'm still playing next week!