[Pike bursts in and shoots fireworks from her Wolfslayer Sniper Rifle]
Having given this ol' blog a test drive over the last week and a half, I feel ready to come back full-time. I have no idea how successful that will be, given that I'm pretty sure most of my original readership has disappeared into the nether, but hey, at least I like doing it, right?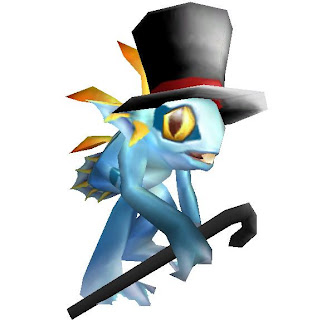 So here's the scoop:
First, I've set up a new theme!  The old one, Mandigo, served me well for many years, but it no longer updates and is really buggy these days, so sadly it had to go.  It's been replaced by a default WordPress one, which isn't terribly exciting, but on the plus side it looks really good on mobile phones which is what all the kids these days use to view blogs with – right?  Anyways take a gander at it and tell me whatcha think.  I wanted to keep the original "feel" as much as I could.
Secondly, let's discuss the blog's content.  While I'm sure this will remain a hunter themed blog for at least the near future (seeing as hunters are – yes, still – basically all I play), I can't guarantee whether I'll be providing guides and that sort of thing yet.  I'm still returning to this whole WoW thing and I don't really know if I'm going to dip back into raiding or what.  Who knows!
And while we're on the subject of content – there will be non-WoW stuff here.  Not terribly often; once a week or so.  Partially because I do, as a matter of fact, play other games and I like talking about them.  And partially because I think a lot of my older readers no longer play WoW but I want them to have stuff to read too.
Phew, does that cover it?  Let's say that covers it.  ONWARD TO BLOGGING!
Want me to blog about something in specific?  Leave a comment or tweet me!  I'll be glad to see what I can do.