As a returning blogger after a long hiatus I have opted to participate in a lovely program called the Newbie Blogger Initiative this year.  I do feel slightly, uh, awkward being involved as a newbie when this blog is almost eight years old, but I digress.
The Newbie Blogger Initiative is aimed towards video game bloggers, and most of the ones I've seen are blogs about MMOs.  Most of which are not WoW.  What I find interesting is that MMOs, as a genre, have such a following.  Many people proudly call themselves MMO gamers.  Not me.  I'm just a gamer.  (Or, to use my preferred term, a "video game enthusiast.")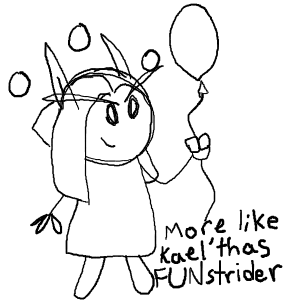 Many people can clearly remember the first game they played.  Not me.  I was born alongside the Atari 2600, the Nintendo Entertainment System, and the Commodore 64 and I grew up with my tiny little paws wrapped around a joystick.  There has not been a time in my three decades of life that I cannot recall games as being a major part of my existence.  When I began playing WoW oh so many years ago, it was not because it was an MMO – it was because it was another video game (and one set in a world I was already familiar with, since I'd been obsessing over Blizzard games for many years already.)
To this day, I don't really play any other MMOs.  I don't really have anything against them.  But between all of the other games I regularly play the heck out of, I suppose I feel like I only have time for one MMO.  And that MMO happens to be my first true love in the genre – one World of Warcraft.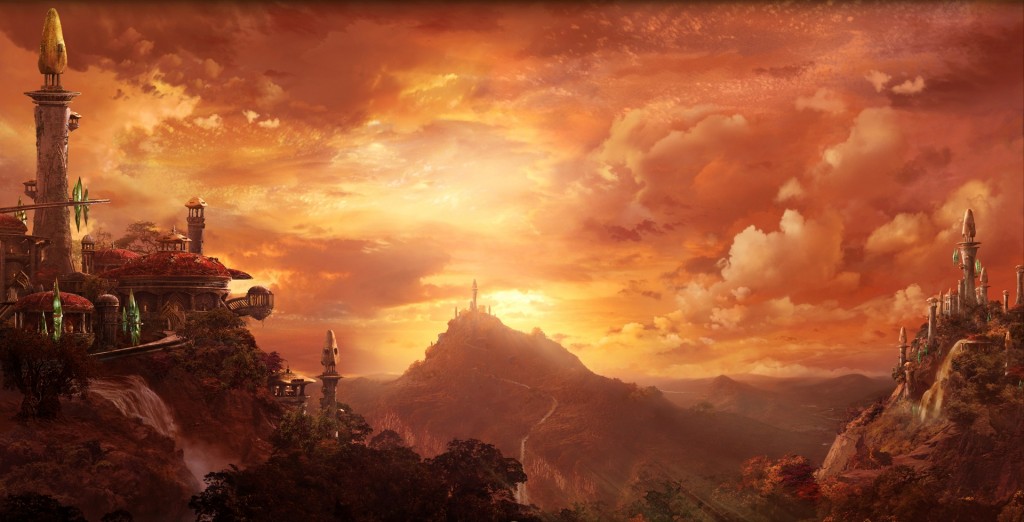 So yes.  To any curious newcomers to my blog:  That is my story, and I'm stickin' to it.
…there might be time for FFXIV though.  Maybe.  Maybe.