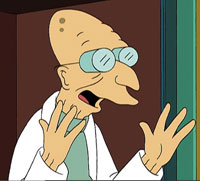 At some point between the last time I seriously PvP'd ('bout a year ago) and now, Bloodlust Alliance figured out how to win Alterac Valley!
=D
…okay, so, while that is good news, it's probably not the good news you came here to read. Fortunately, I have other good news. The latest rumblings on the PTR are the impending change to Animal Handler. This talent has changed much through the years. Initially it gave your pet some extra Hit, which was rendered obsolete with hit scaling. Then it gave your pet expertise, and that, too, is about to be made obsolete. So now what's it gonna do? Increase your pet's Attack Power by 5%/10%.
For the record, that is awesome. And though I have no hard numbers, if Blizz delivers that plus expands on pet scaling like they said they wanted to in time for 3.2, combined with the impending weird Kill Command reduction on Catlike Reflexes and the Wild Hunt buff… I'm guessing that Beast Mastery is pretty much "fixed".
Gotta say I am a bit worried, though. Remember why Blizz nerfed us last time? A lot of it was because pets were doing over 50% of our damage and they said that was too much. To which I actually agree– I love having a pet doing, oh… 35, 40% of my damage, but anything over 50% makes me too uncomfortable. Anyways, Blizz nerfed the pets, while forgetting to, well, really buff the hunter to counterbalance it.
Anyways, with all these new changes I don't see any way that a Beast Master pet won't be back up to 50% or more of a Beast Master hunter's total DPS, and I worry that Blizz will have their nerfbat at the ready again. But who can say, really? It's one of those things where we'll just have to wait and see. At least the Blues know we could use some love, and that's always a good sign.