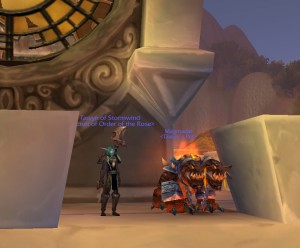 That's Magmadar. Yes, as in that Magmadar.
Solo-tamed him. And yes, I know, he turns into just your average core hound pet once the tame is complete, but there's something awesome about knowing what he used to be: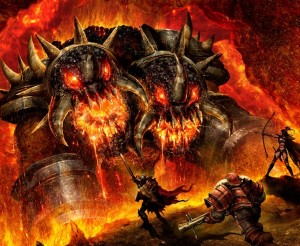 A 40-man raid boss.
Can you get much cooler?
…what's that you say? Taming druids would be cooler?
Way ahead of ya: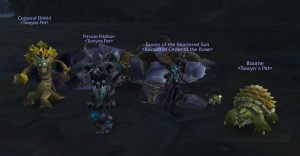 Did I mention I'm running Karazhan once a week now? The necklace I've wanted from Attumen since Burning Crusade has yet to drop. This and other earth-shattering announcements at eleven.