So the other day I was browsing the Google Play Store to see if anything caught my eye because ten months and several hundreds of hours later I think I'm finally losing steam on Angry Birds Epic (which you should play, by the way.)
Anyways I saw the official Warcraft Armory app pop up, and figuring that, eh, I might as well, I downloaded it.
Turns out it's great.
Here's why:
AUCTIONS: Sure you can do these from the website, but now you can also do them from your phone at work when no one else is looking.
GUILD CHAT: Since I'm currently not raiding outside of LFR, I'm parked in a semi-vanity-guild that only consists of myself, family members, and a couple of friends.  So this isn't a particularly big deal to me but the fact that it's there is still pretty good.
/DANCE: Guys, this is it.  This is the whole reason to get this app.  Because you can make your character dance, on your phone, for no reason.
"Why would you want to do that, Pike?"
Why WOULDN'T you?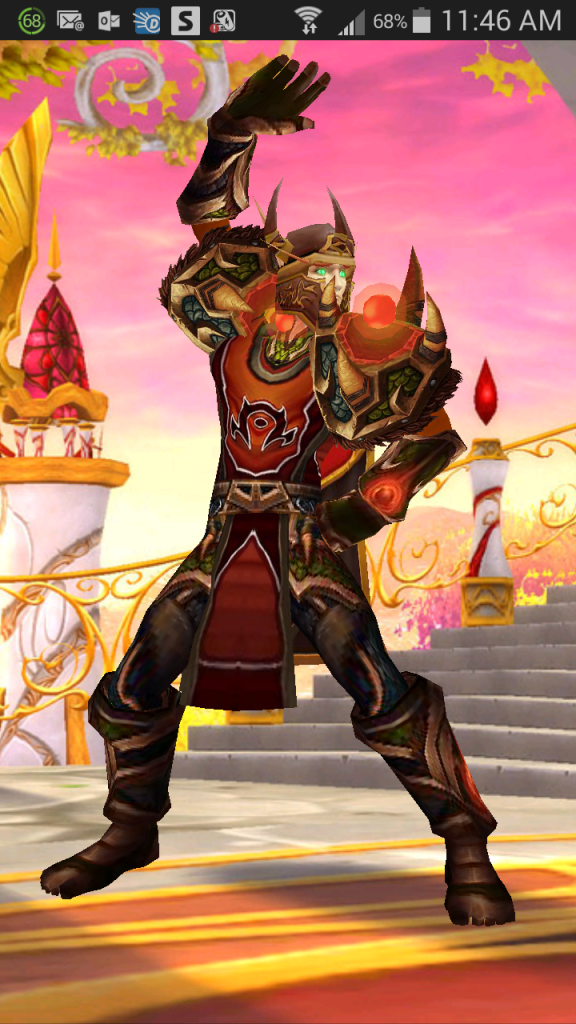 TLDR Download this thing and then make all of your characters dance one by one.  Especially if you haven't taken a good look at them since the player character revamp.  The facial expressions on literally every revamped race are amazing now.