Rep grinds can be a pain, sure, I understand! But I don't get that people are quitting over them.
Do you remember back in Burning Crusade when you had to be Revered with a faction just to run that faction's heroic? Yeah. Later they changed it to Honored, but still!
Remember Scryers/Aldors/Isle of Quel'Danas? That Isle of Quel'Danas got you all sorts of fancy purples. Scryers/Aldors was where you got certain inscriptions– shoulders if my memory serves me right. Other factions gave out other inscriptions based on rep.
Remember Sons of Hodir in Wrath? Man, those guys were a pain in the butt too.
Now here we are in MoP. You can get all of those inscriptions off of the Auction House– no rep needed. Instead we have a bunch of dailies/rep for gear. Now, there are two things that I think Blizzard could have done better here. First of all, there should be more turn-ins for rep. Think Sunfury Signets/whatever those Hodir things were called. I know Klaxxi has got something but those have a horrific drop rate.
Secondly I don't think there should be a weekly cap on badges. I no longer play WoW for challenge (more on this later), but there are people who do, and they should be allowed to get as many badges as they want.
Other than those two gripes, I don't have a problem with the current system. There are a ton of daily hubs, yes, but the alternative was that Blizz introduced one new daily hub each patch or something and then people would be crying about not having enough content at one time. It took me like a week and a half or something to get to Revered with Golden Lotus. That's not bad. Personally I think that's a perfectly reasonable rate of reputation gain.
So whilst I feel that the current system could use some improvements, I still don't think it's the end of the world as millions of posts on the official forums seem to be saying on a daily (LOL GET IT??) basis.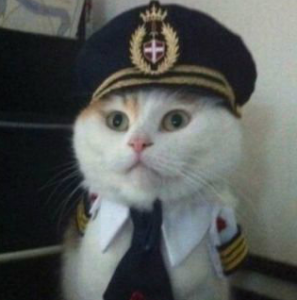 Now I'm going to go back to the idea of challenge in WoW because it might make me biased on this whole dailies/rep grind situation, so I want to clear it up right now and admit that I'm coming at this from a different angle than everyone else is. I approach WoW as an inherently casual game. Yep. And no, that's not an insult. It's just the way I view things. If I want a really tough challenging video game I go play X-Com or Master of Orion 2 or something. Now that crap is unforgiving. That stuff will make you feel godly for making any sort of minor progress.
WoW is where I go to relax. It's where I go to make cute blood elf boys look fancy with transmog and where I go to do farming and Tillers stuff and archeology. I am in no rush. I feel proud when I do a good job in an instance or solo some particularly tricky old raid boss or something but ultimately the game is a very forgiving one overall.
So because I am approaching the game from this standpoint, I am possibly biased when it comes to this sort of thing. Maybe I don't understand raiders anymore. Maybe I don't understand what it means to be "hardcore" in WoW anymore because I straight up quit raiding in WotLK. Maybe I'm not seeing it the way everyone else is seeing it. Who knows!
As far as I'm concerned, though, MoP is probably WoW's best expac so far and, whilst dailies are a pain because they have always been a pain, I don't think that MoP's dailies are a particularly special case here. The expac is gonna be out for two years; spending a couple of weeks rep grinding just doesn't bug me.
Okay! Time to go check on my farm! Stay chilly, free willies.