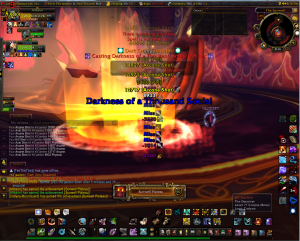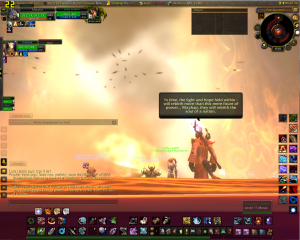 Hunter/mage vs. Sunwell? You betcha.
I FRAPS'd the whole fight but I figure I won't toss the video up unless someone asks because it's fairly uneventful. Honestly Felmyst was the most difficult fight in the entire raid for us to do. Huge props to Mister Adequate for mage'ing it up and finishing her off after I bit the dirt on that encounter.
Now we just need Hyjal and Black Temple and then it's on to WotLK stuff!