Crazy secret hideout thing in Hillsbrad that I didn't know existed? Check.
Traps set for you on the way there? Check.
Hot blood elf guys?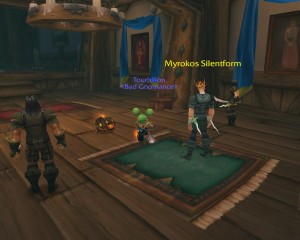 Check.
Tearing up battlegrounds at 29? Check. Not as much as I was at 19, but still.
This rogue thing is wicked fun. Just sayin'.