Vegeta, what does the scouter say about his power level?
…okay, that doesn't have anything to do with the post. CONFESSION TIME THOUGH: I watched DragonBall Z obsessively back in the day. Absolutely obsessively. Of course, Cartoon Network would do that thing where they would get to the end of the Frieza saga and then because they didn't have the rights to the rest of the show or something, they'd restart from the beginning. Somebody recently told me that they still do that. Hrm. Just as well, it spurred me to go play "Ocarina of Time" instead, which was much more worth it.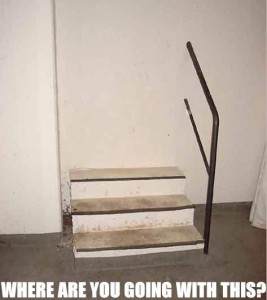 Right, right, sorry!
This blog post is about a CHALLLEEEEEENGE which was issued to me by the incomparable Tamarind over at Righteous Orbs, a blog that you probably should be reading if you aren't already. His challenge to me was as follows:
"What are the moments that have made you think "yes, this right here is why I play a hunter" and what are the moments that have shaken your faith?"
I really had to think about this one for a while. First of all, it's kind of a tall order sort of question. Secondly, I have to admit I've really been cheating on hunters a lot lately. There's my pigtailed-lock and her blueberry, who make me sputter things about "THIS IS THE FUNNEST THING EVER" anytime I play them, and then there's my Forest o' Trees and lately there's Dynamite Bear. Oh, I haven't mentioned Dynamite Bear yet? Basically it dawned on me that I have two resto druids and both of them are dual-spec'd Balance and I've never played a Feral Druid before, so I did what every blue-blooded Pike would do and I rolled an all-new character.
He (I've been rolling a lot of male toons lately… change of scenery I guess) is an engineer specifically so he can hurl dynamite at people. In bear form. Seriously, guys. If you saw a bear running after you and then it stopped and chucked a bomb at you, what would you do? Yeah. See my point? I <3 Dynamite Bear. So I was pondering this question about hunters and I decided I'd sleep on it and that night I had a dream that I randomly had a pet tiger and when this solicitor showed up at my door, I grabbed a gun that I had nearby and started kiting the guy down the hallway. ...I'm not making this up, I totally had this dream. I had Arcane Shot and Serpent Sting in my dream, too. This is why hunters are The Class. When I first started playing WoW, one of the things that sold me on hunters was that they were all about throwing themselves into situations that no one else would dare attempt and then pulling everything out of their bag of tricks just to survive. One of my best memories of hunteriness was when Lunapike was level… 67 or so and I solo'd this level 70 group quest chain. I killed a level 70 elite by kitting him into a trap right when my pet was about to die so I could bandage my pet back up and then I repeated this for several cycles: pulling, kiting, trapping. This was back in Burning Crusade so it was before things like Tenacity pets or the Glyph of Mending. And did I mention this was all in a tiny space indoors? This was hard. And it felt awesome to pull it off. That, to me, is what Huntering is all about.
Oh, and pets that you can name? (or waste money on Certificates of Ownership on before finding out that the name you wanted to rename your pet is "reserved"?) Yep, just hunters.
Have there been frustrations? Oh yeah. Frustrations about my spec pop up occasionally, as do frustrations about endgame-raiding expectations and that sort of thing. I must admit, though, the frustrations have been few and far between, and unlike other horror stories I've heard of Beast Masters getting made fun of or kicked out of groups, I have never ever been mocked for my spec. And this is coming from someone who did a million PuG raids and heroics as Beast Mastery right after The Great Nerf of '09. <3 my servers, I guess! So, I suppose that would be my answer, as rambly as it may be. WELL! I ding'd 26 IRL today, which means I was able to wrangle the day off from work, so I'm off to do exciting things like edit my novel, listen to Men Without Hats, and dink around on alts. Blizzard seems to have decided to forgo Server Maintenance today in honor of my birthday, which I'm cool with, so Dynamite Bear and I have places to go and people to see.